Images developed using a combination of analogue and digital means (ongoing project).
Court-Circuit 1 and 2
Analo-Digital silver prints on fiber based paper, 32,5/42,5 cm, framed, 2015.
Equivalents
Desk (wood and plexiglas), multi grade silver print, patent file, 2015.
A new invention linking analogue and digital photography is demonstrated on different surfaces that evoque its own archaeology and future possibilities.
*
Bureau, tirage argentique sur papier barité, dossier de dépot de brevet.
Une nouvelle technique croisant imagerie numérique et argentique est démontrée sur plusieurs supports qui invoquent eux mêmes son archeologie et possibilités futures.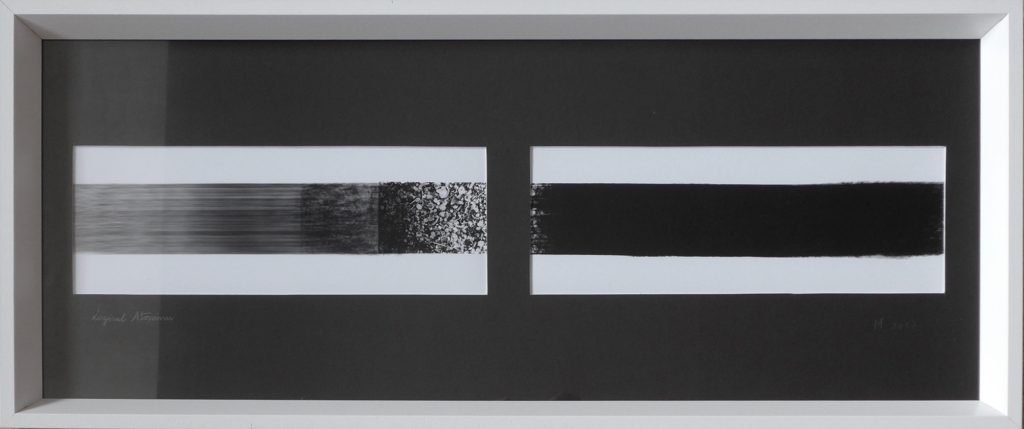 Logical Atomism
Monoprint on RC paper, framed, 31/72,5 cm, 2017.
Logical Atomism is part of a series of works exploring digital and analogue crossings and "action photography" methods within the darkroom.
The original negative shows a myriad of details from a beach setting, with organic, mineral and synthetic materials. A steady motion during the printing process creates an almost panoramic view of the original image, distorted and prolonged from sea to shore to daylight to darkness.