16mm film, colour, optical sound, 6:36 min.
Soundtrack by Nicolas Clair
Produced with l'Abominable/Navire Argo Lab and ANIM lab – Cinemateca Portuguesa
Supported by the Arts Council of Ireland Film Project Award 2022 and by Fingal County Council
Man of Aral is an experimental film created from satellite images of the disappearing Sea of Aral in Central Asia, showing the gradual decrease in water levels and the drastic transformation of the landscape as a result of human activity.
A digital time lapse sequence was created from these images, transferred onto 16mm film, and chemically manipulated by hand with colour tints and toners, which affected the images visually and materially, creating a unique—both digital and analog, both mechanically and manually composed—hybrid visual object. The soundtrack by Nicolas Clair was inspired by the original score composed by John D. H. Greenwood for Man of Aran in 1934.
As a staged tale of a sea with no water, Man of Aral presents the erosion of the landscape and of the film material itself as competing human and geological timelines through distant views of a rapidly yet almost invisibly changing territory, a key event of unprecedented scale.
The Sea of Aral (sea of islands in the original Mongolic and Turkic languages) was the fourth largest lake on earth until the beginning of its drainage in the 1960s due to agricultural irrigation projects in the Soviet Union, which caused water levels to retreat and the Aral Desert to form during the early 2010s. The disappearance of the water mass and exposure of the arid sea bed was not only a major ecological disaster with long lasting repercussions at a continental scale, but resonates with contemporary shifts in climate, access to water, and disruptions in ecosystems caused by human activity.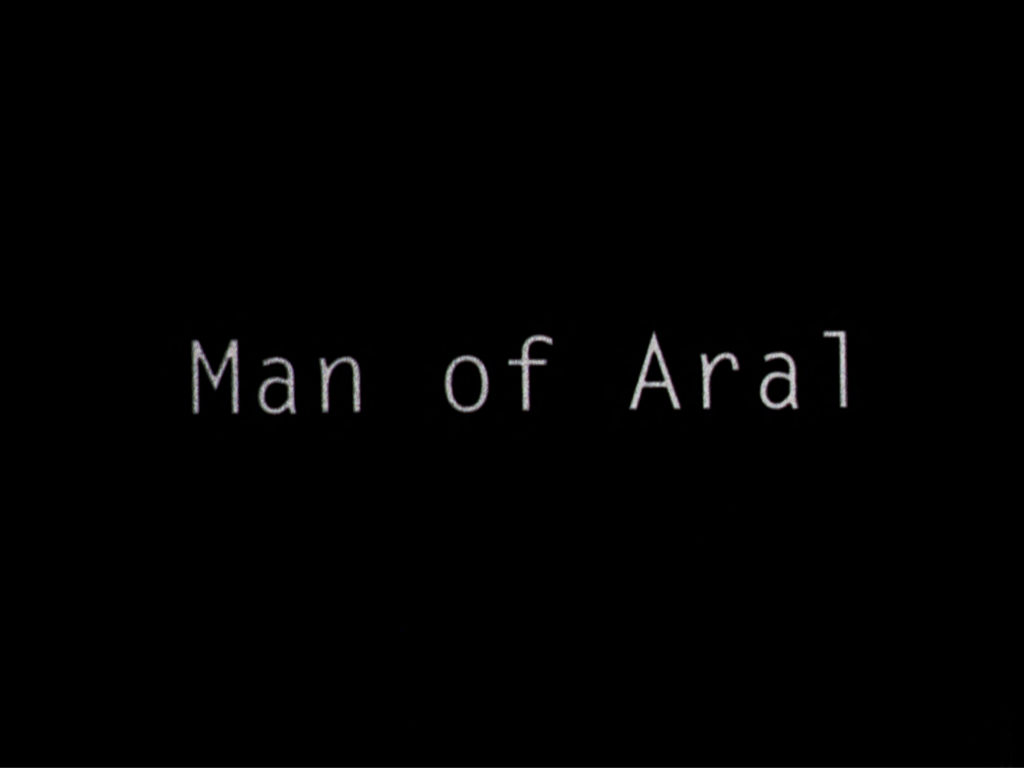 Production images, digital to 16mm b&w transfer kinescopage at L'Abominable Film Lab Paris, tinting and toning at A4 Sounds Darkroom Dublin, titles processing at Photo Museum Ireland, frame by frame tinting, Dublin (2022).